100 Ways To Hate Partiture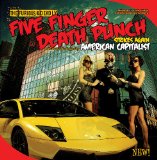 In questa pagina puoi trovare tutti gli arrangiamenti della partitura di 100 Ways To Hate per cui è disponibile un'anteprima. Five Finger Death Punch (anche conosciuto come 5FDP, FFDP) è l'autore di 100 Ways To Hate.
Per visualizzare la pagina di anteprima di 100 Ways To Hate, cliccare sul pulsante di anteprima

corrispondente all'arrangiamento a cui si desidera dare un'occhiata. Una volta esaminato lo spartito, chiudere la finestra pop-up e selezionare eventualmente un arrangiamento diverso di 100 Ways To Hate per poter prendere una decisione informata sull'acquisto. Nella sezione "Scegliere lo strumento" sopra gli spartiti di questo brano è possibile modificare le impostazioni e visualizzare gli arrangiamenti di 100 Ways To Hate per un unico strumento, invece che per tutti.
Hai acquistato un arrangiamento di 100 Ways To Hate e desideri scriverne una recensione? Ti invitiamo a cliccare qui sotto, sulla casella denominata Recensioni, e a lasciare feedback su uno o più spartiti di Five Finger Death Punch (anche conosciuto come 5FDP, FFDP) presenti in questa pagina. Sarà  necessario scegliere un nick e aver effettuato il login al proprio account di Great Scores; una volta completate queste operazioni potrai lasciare un commento sugli spartiti elencati in questa pagina. Sei un genio di Internet e un guru dei social network? Perché non adoperi l'opzione di condivisione su questa pagina per pubblicarla sul tuo account Twitter o pagina Facebook? Puoi anche condividerla tramite e-mail o altri social media. Solitamente le nostre canzoni sono disponibili per una serie di strumenti diversi. Offriamo anche una vasta gamma di arrangiamenti, per una scelta di musica più ampia. Nel caso di 100 Ways To Hate abbiamo 1 arrangiamento per 1 Strumento.
Premi

per arrangiamenti
STRUMENTO

LIVELLO

GENERE

PAGINE

ANTEPRIMA
PREZZO
Solo Tablatura Chitarra
Tablatura Chitarra

Livello:

Original

 Genere:

Metal / Popular & Folk / Rock

Pagine:

6
Premi

per vedere una partitura
100 Ways To Hate Partiture

e

non richiedono alcun plugin. Possono essere stampate una volta


e
richiedono Adobe Flash per giocare e stampare una partitura. Devi stampare le partiture Flash entro 7 giorni.
Nessuna recensione - Recensisci per primo questo articolo. Devi effettuare il
Accedi Se non hai un conto, clicchi su Registrazione