The Boys Of Summer Partitions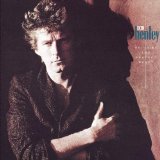 La musique de The Boys Of Summer est disponible ci-dessous. The Boys Of Summer a été écrit par Don Henley.
Pour prévisualiser une partition, cliquez sur le bouton

. Si vous ne voulez voir que les arrangements disponibles pour un instrument précis, sélectionnez l'instrument de votre choix dans le menu ci-dessous. Cette option n'est disponible que si des partitions sont proposées pour plus d'un instrument.
Si vous souhaitez donner votre avis sur cette partition de Don Henley, cliquez sur l'onglet "Commentaires Client". Assurez-vous d'être connecté à  votre compte client, puis choisissez un pseudo pour laisser vos commentaires, qui sont toujours très appréciés par l'équipe Great Scores. Faites savoir au monde entier que vous aimez cette chanson ! Cliquez simplement sur le bouton "share" et choisissez l'option de partage que vous souhaitez utiliser : facebook, twitter, e-mail et d'autres encore. Vous n'avez pas besoin d'être connecté à  votre compte Great Scores pour partager cette page. Nous proposons à  l'heure actuelle 4 arrangements de The Boys Of Summer, pour 5 instruments.
Cliquez

pour arrangements
4 arrangements - Instrument:
Cliquez sur

pour voir une partition
The Boys Of Summer Partitions

et

nécessitent pas de plugin. Ils peuvent être imprimés une fois
Il n'y a aucun commentaire client - Soyez la première personne à  écrire un commentaire. Vous devez faire la
Connexion Si vous ne possédez pas de compte vous devez Creer Un Compte