(Probably) All In The Mind Partitions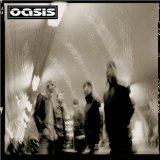 Les arrangements de (Probably) All In The Mind peuvent être consultés ci-dessous. Ce morceau a été composé par Noel Gallagher, Oasis (Band).
Vous pouvez prévisualiser la première page de (Probably) All In The Mind en cliquant sur l'icône

située à  côté de l'arrangement que vous souhaitez afficher. La plupart des incluent un court extrait audio, et vous permettent de transposer le morceau ainsi que de changer l'instrument de la mélodie principale. Si nous vous proposons des arrangements pour différents instruments et que vous ne souhaitez voir que ceux correspondant à  un seul instrument, veuillez modifier les critères de sélection dans le cadre situé directement après ce paragraphe.
Nous aimerions connaître votre avis sur nos arrangements. Il vous suffit de vous connecter à  votre compte client et de choisir la chanson que vous souhaitez commenter. Rendez-vous dans la section "Commentaires Client" sur la page de cette chanson et après voir choisi votre pseudo, il ne vous reste plus qu'à  écrire votre message. Si vous êtes sur Twitter ou sur Facebook et que vous avez envie de faire découvrir cette composition à  votre cercle d'amis, cliquez sur l'icône Share pour choisir l'option ou le réseau social que vous souhaitez utiliser pour partager cette chanson. Un choix de 4 arrangements pour 6 instruments vous est proposé pour la composition (Probably) All In The Mind.
Cliquez

pour arrangements
4 arrangements - Instrument:
Cliquez sur

pour voir une partition
(Probably) All In The Mind Partitions

et

nécessitent pas de plugin. Ils peuvent être imprimés une fois
Il n'y a aucun commentaire client - Soyez la première personne à  écrire un commentaire. Vous devez faire la
Connexion Si vous ne possédez pas de compte vous devez Creer Un Compte