Love To Love You Partitions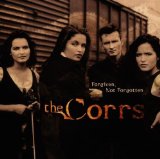 Toutes les partitions disponibles pour Love To Love You sont présentées dans la section ci-dessous. Ce morceau a été composé par The Corrs, Andrea Corr, Caroline Corr, Jim Corr, Sharon Corr.
Pour voir la partition de Love To Love You, veuillez cliquer sur l'icône

située à  côté de l'arrangement qui vous intéresse. Si vous ne souhaitez voir que les partitions disponibles pour un instrument précis, veuillez sélectionner l'instrument désiré dans le menu déroulant que vous trouverez un peu plus bas sur cette page. Cette option ne s'applique que lorsque des arrangements sont proposés pour plusieurs instruments.
Si vous souhaitez laisser un commentaire au sujet d'une partition, allez dans la section "Commentaires Client" pour écrire votre message. Faites savoir au monde entier que vous aimez cette chanson ! Cliquez simplement sur le bouton "share" et choisissez l'option de partage que vous souhaitez utiliser : facebook, twitter, e-mail et d'autres encore. Vous n'avez pas besoin d'être connecté Ã  votre compte Great Scores pour partager cette page. Love To Love You est disponible pour 5 instruments. Un choix de 3 arrangements vous est proposé.
Cliquez

pour arrangements
3 arrangements - Instrument:
Cliquez sur

pour voir une partition
Love To Love You Partitions

et

nécessitent pas de plugin. Ils peuvent être imprimés une fois


et
nécessitent le plugin gratuit Adobe Flash. Ces partitions doivent être imprimés dans les 7 jours.
Il n'y a aucun commentaire client - Soyez la première personne à  écrire un commentaire. Vous devez faire la
Connexion Si vous ne possédez pas de compte vous devez Creer Un Compte