Kelly Watch The Stars Partitions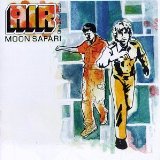 Veuillez trouver ci-dessous la partition de Kelly Watch The Stars. Cette œuvre musicale a été composée par Air.
Pour voir la partition de Kelly Watch The Stars, veuillez cliquer sur l'icône

située à  côté de l'arrangement qui vous intéresse. Souhaitez-vous voir uniquement les arrangements disponibles pour un seul instrument (le piano, par exemple)? Si tel est le cas, veuillez sélectionner votre instrument (par exemple : piano) dans le menu déroulant situé juste au-dessus de la liste des partitions.
Si vous souhaitez donner votre avis sur cette partition de Air, cliquez sur l'onglet "Commentaires Client". Assurez-vous d'être connecté Ã  votre compte client, puis choisissez un pseudo pour laisser vos commentaires, qui sont toujours très appréciés par l'équipe Great Scores. Faites savoir au monde entier que vous aimez cette chanson ! Cliquez simplement sur le bouton "share" et choisissez l'option de partage que vous souhaitez utiliser : facebook, twitter, e-mail et d'autres encore. Vous n'avez pas besoin d'être connecté Ã  votre compte Great Scores pour partager cette page. Nous avons 1 arrangement de cette chanson, pour 4 instruments.
Cliquez

pour arrangements
Cliquez sur

pour voir une partition
Kelly Watch The Stars Partitions

et

nécessitent pas de plugin. Ils peuvent être imprimés une fois
Il n'y a aucun commentaire client - Soyez la première personne à  écrire un commentaire. Vous devez faire la
Connexion Si vous ne possédez pas de compte vous devez Creer Un Compte
Mon Panier
Votre panier est vide

Devise:

USD

Changer