Dazed, Beautiful And Bruised Partitions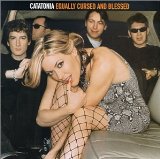 Vous pouvez acheter les partitions du titre Dazed, Beautiful And Bruised ci-dessous. Dazed, Beautiful And Bruised a été composé par Catatonia (Band).
Tous les arrangements actuellement disponibles pour Dazed, Beautiful And Bruised sont affichés ci-dessous. Vous pouvez prévisualiser chacun de ces arrangements. Pour afficher un aperçu avant achat, localisez la partition que vous souhaitez voir dans la liste ci-dessous, et cliquez sur l'icône Aperçu avant achat

située sur la ligne correspondante. Lorsque nous vous proposons une même composition pour plusieurs instruments, vous pouvez afficher les arrangements disponibles pour tous les instruments, ou bien pour un seul instrument. Il vous suffit pour cela de modifier la sélection du menu déroulant marqué "Tous les Instruments".
Nous accordons une grande importance aux commentaires de nos clients. Si vous avez quelques minutes pour partager vos impressions sur cette chanson ou cet arrangement de Dazed, Beautiful And Bruised, merci de rédiger votre message dans la section intitulée "Commentaires Client". Assurez-vous pour cela d'être connecté à  votre compte client. Vous voulez faire connaître cette chanson au monde entier ? Rien de plus facile ! Si vous avez pris un plaisir particulier à  jouer un morceau ou un arrangement et que vous souhaitez le faire savoir, cliquez sur le bouton Share de cette page, puis sélectionnez le média social de votre choix. Une sélection de 5 instruments et de 2 arrangements est disponible en ligne pour le titre Dazed, Beautiful And Bruised.
2 arrangements - Instrument:
Cliquez sur

pour voir une partition
Dazed, Beautiful And Bruised Partitions

et

nécessitent pas de plugin. Ils peuvent être imprimés une fois
Il n'y a aucun commentaire client - Soyez la première personne à  écrire un commentaire. Vous devez faire la
Connexion Si vous ne possédez pas de compte vous devez Creer Un Compte