Blue Eyes Crying In The Rain Partitions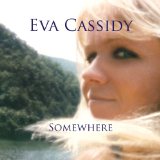 Vous pouvez afficher un aperçu avant achat des partitions de l'accompagnement de Blue Eyes Crying In The Rain plus bas. Blue Eyes Crying In The Rain a été composé par Eva Cassidy (aussi connu comme Eva Marie Cassidy), Willie Nelson, Fred Rose, Elvis Presley (Elvis Aaron, The King of Rock and Roll).
Tous les arrangements actuellement disponibles pour Blue Eyes Crying In The Rain sont affichés ci-dessous. Vous pouvez prévisualiser chacun de ces arrangements. Pour afficher un aperçu avant achat, localisez la partition que vous souhaitez voir dans la liste ci-dessous, et cliquez sur l'icône Aperçu avant achat

située sur la ligne correspondante. Nous proposons peut-être cette composition pour un nombre d'instruments différents. Si tel est le cas, vous avez la possibilité de filtrer les résultats pour n'afficher que ceux correspondant à  un instrument particulier. Il vous suffit pour cela de choisir votre instrument dans le menu déroulant intitulé "Tous les Instruments". Vous pourrez à  nouveau modifier cette sélection, autant de fois que vous le souhaitez.
Il n'y a rien de plus facile que de laisser un commentaire au sujet d'un morceau ou d'un arrangement particulier. Cliquez simplement sur l'onglet Commentaires Client, choisissez un nom d'utilisateur, puis donnez votre avis soit sur un arrangement précis, soit sur le morceau de musique en général. La musique vous a plu ? Faites savoir à  vos amis que vous jouez ce morceau ! Cliquez sur le bouton Share et sélectionnez l'option de partage qui vous convient parmi celles qui vous sont proposées. Nous pouvons vous proposer la partition de Blue Eyes Crying In The Rain pour 7 instruments. Notre sélection de partitions pour cette chanson compte 20 arrangements au total.
20 arrangements - Instrument:
Cliquez sur

pour voir une partition
Blue Eyes Crying In The Rain Partitions

et

nécessitent pas de plugin. Ils peuvent être imprimés une fois
Il n'y a aucun commentaire client - Soyez la première personne à  écrire un commentaire. Vous devez faire la
Connexion Si vous ne possédez pas de compte vous devez Creer Un Compte
Mon Panier
Votre panier est vide

Devise:

USD

Changer