A Wind Of Promise Partitions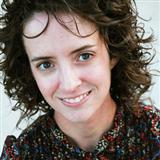 Tous les arrangements disponibles pour A Wind Of Promise sont affichés sur cette page et peuvent être prévisualisés. A Wind Of Promise a été composé par Wendy Stevens, The Beatles (aussi connu comme The Fab Four), Sondra Clark, Phillip Keveren, Eugénie Rocherolle.
Pour voir la partition de l'un des arrangements de A Wind Of Promise, veuillez cliquer sur l'icône Aperçu avant achat

située à  côté de la partition qui vous intéresse en particulier. Dans la section "Instrument" située juste au-dessus de la liste de partitions, vous pouvez choisir d'afficher tous les instruments disponibles pour A Wind Of Promise, ou bien filtrer les résultats à un seul instrument.
Y a-t-il une partition que vous aimez tout particulièrement ? Alors pourquoi ne pas laisser votre avis dans la section Commentaires Client ? Choisissez d'abord un nom d'utilisateur, puis partagez vos impressions sur la musique de ce site web. Vous voulez partager cette composition sur votre mur Facebook ou votre page Twitter? Il vous suffit de cliquer sur le bouton Share et de choisir l'icône correspondant au réseau social sur lequel vous souhaitez partager cette page. Notre catalogue digital contient à  ce jour 1 arrangement de A Wind Of Promise. Des partitions pour 1 instrument sont disponibles à  l'achat.
INSTRUMENT

NIVEAU (LEVEL)

STYLE

PAGES

VOIR
PRIX
Piano
Piano

/ Piano

Niveau (Level):

Original

 Style:

Musicals & Shows / Populaire/Folk

Pages:

15
Cliquez sur

pour voir une partition
A Wind Of Promise Partitions

et

nécessitent pas de plugin. Ils peuvent être imprimés une fois
Il n'y a aucun commentaire client - Soyez la première personne à  écrire un commentaire. Vous devez faire la
Connexion Si vous ne possédez pas de compte vous devez Creer Un Compte