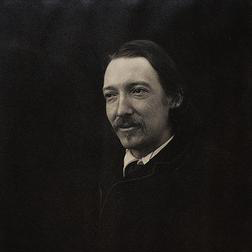 Vous pouvez prévisualiser plus bas toutes les partitions actuellement disponibles pour l'accompagnement de A Good Boy. A Good Boy est un morceau de Richard Walters, Aaron Jay Kernis, Robert Louis Stevenson, Elvis Presley (aussi connu comme Elvis Aaron, The King of Rock and Roll).
Vous pouvez voir la première page de chaque partition avant achat. Cet aperçu vous permet de faire un choix bien informé, et avec plusieurs dizaines de milliers de partitions disponibles en ligne, vous trouverez sans difficulté celle qui vous convient. Vous pouvez prévisualiser une par une toutes les partitions disponibles pour A Good Boy , en cliquant sur le bouton

. Dans la section "Instrument" située juste au-dessus de la liste de partitions, vous pouvez choisir d'afficher tous les instruments disponibles pour A Good Boy, ou bien filtrer les résultats à un seul instrument.
Avez-vous récemment acheté la partition d'un morceau que vous avez vraiment pris plaisir à  jouer ? Si tel est le cas, pourquoi ne pas partager votre opinion avec les autres utilisateurs Great Scores ? Cliquez sur l'onglet intitulé Commentaires Client (juste à  côté de l'onglet Partitions), et après avoir choisi un pseudonyme (visible par tous les internautes), vous pourrez partager vos goûts musicaux sur notre site. Vous voulez partager cette composition sur votre mur Facebook ou votre page Twitter? Il vous suffit de cliquer sur le bouton Share et de choisir l'icône correspondant au réseau social sur lequel vous souhaitez partager cette page. Notre catalogue digital contient à  ce jour 2 arrangements de A Good Boy. Des partitions pour 2 instruments sont disponibles à  l'achat.
2 arrangements - Instrument:
INSTRUMENT

NIVEAU (LEVEL)

STYLE

PAGES

VOIR
PRIX
Piano
Piano

/ Voix

Niveau (Level):

Original

 Style:

Classique / Américain

Pages:

8

Piano

/ Voix

Niveau (Level):

Original

 Style:

Américain / Classique

Pages:

8
Cliquez sur

pour voir une partition
A Good Boy Partitions

et

nécessitent pas de plugin. Ils peuvent être imprimés une fois


et
nécessitent le plugin gratuit Adobe Flash. Ces partitions doivent être imprimés dans les 7 jours.
Il n'y a aucun commentaire client - Soyez la première personne à  écrire un commentaire. Vous devez faire la
Connexion Si vous ne possédez pas de compte vous devez Creer Un Compte