100 Ways To Hate Partitions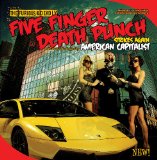 Tous les arrangements disponibles pour 100 Ways To Hate sont affichés sur cette page et peuvent être prévisualisés. Five Finger Death Punch est l'auteur de 100 Ways To Hate.
Pour afficher la première page de 100 Ways To Hate, cliquez sur l'icône

située à  côté de l'arrangement que vous souhaitez prévisualiser. Après avoir visualisé la partition, fermez la fenêtre d'aperçu. Vous pouvez prévisualiser un autre arrangement de 100 Ways To Hate afin de choisir celui qui vous convient le mieux. Dans la section "Instrument" située juste au-dessus de la liste de partitions, vous pouvez choisir d'afficher tous les instruments disponibles pour 100 Ways To Hate, ou bien filtrer les résultats à un seul instrument.
Vous avez acheté l'un des arrangements de 100 Ways To Hate ? Vous aimeriez faire une remarque à  son sujet ? Pas de problème ! Il vous suffit de cliquer sur l'onglet intitulé Commentaires Client ci-dessous, puis de rédiger un commentaire sur l'une des partitions de Five Finger Death Punch qui figurent sur cette page. Il vous faudra d'abord choisir un pseudo et vous connecter à  votre compte client Great Scores. Une fois cette étape effectuée, vous pourrez donner votre avis sur les partitions proposées sur cette page. Étes-vous adepte des réseaux sociaux? Alors pourquoi de pas vous servir de la fonction Partager (Share) de cette page pour poster cette chanson vers votre compte Twitter ou votre page Facebook. Vous pouvez également partager cette page par e-mail et via d'autres média sociaux. Les titres que nous vous proposons sont généralement disponibles pour plusieurs instruments. Nous tachons également de founir un choix de plusieurs arrangements, afin de répondre au mieux aux différentes attentes musicales de nos clients. Nous avons 1 arrangement pour 1 instrument correspondant au titre 100 Ways To Hate dans notre catalogue digital.
Cliquez

pour arrangements
INSTRUMENT

NIVEAU (LEVEL)

STYLE

PAGES

VOIR
PRIX
Solo Tablatures Guitare
Tablatures Guitare

Niveau (Level):

Original

 Style:

Metal / Populaire/Folk / Rock

Pages:

6
Cliquez sur

pour voir une partition
100 Ways To Hate Partitions

et

nécessitent pas de plugin. Ils peuvent être imprimés une fois


et
nécessitent le plugin gratuit Adobe Flash. Ces partitions doivent être imprimés dans les 7 jours.
Il n'y a aucun commentaire client - Soyez la première personne à  écrire un commentaire. Vous devez faire la
Connexion Si vous ne possédez pas de compte vous devez Creer Un Compte