Why Did It Have To Be Me Partituras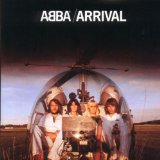 Los arreglos de la partitura de Why Did It Have To Be Me están abajo. Why Did It Have To Be Me fue compuesta por Abba.
Se puede ver una vista preliminar de una página de Why Did It Have To Be Me de cada una de las partituras disponibles haciendo clic en este botón

que se encuentra pegado a la partitura correspondiente. La página web mostrará siempre por defecto todas las partituras disponibles para todos los instrumentos (a no ser que hayas hecho una búsqueda relacionada con un instrumento en concreto). Puedes cambiar fácilmente el instrumento para el que estás viendo qué partituras hay disponibles, en la casilla emergente cercana a la opción: "Cambiar de instrumento".
¿Disfrutas tocando una pieza musical que has adquirido recientemente? Si es así, puede que quieras compartir tus opiniones sobre esta pieza con los demás. Lo puedes hacer pulsando sobre la pestaña "Opiniones de clientes" (está junto a la de "Partituras"), y una vez de que hayas elegido tu nombre de usuario (que será visible para los demás usuarios), podrás publicar tu opinión musical en nuestra web. ¿Te gustaría compartir esta composición en tu muro de Facebook o en tu página de Twitter? En ese caso, lo único que debes hacer es darle al botón "Share" (compartir), y elegir la aplicación de medios sociales que desees utilizar para compartir la página de esta canción. Actualmente tenemos 3 arreglos disponible(s) de Why Did It Have To Be Me. Además ofrecemos arreglos de esta composición para 5 instrumentos.
Haz clic

para arreglos
3 arreglos - Elegir Instrumneto:
Haz clic en

para ver un arreglo
Why Did It Have To Be Me Partituras

y

no requieren plugins. Puede imprimir estas partituras una vez


y
necesitan el complemento gratuito Adobe Flash. Debes imprimir las partituras Flash dentro de 7 días.
No hay ningunas opiniones de clientes - Sé el primero en escribir una opinión sobre esta partitura. Para escribir una opinión, haz clic en
Entrar Si no tienes una cuenta, haz clic en Registrarte