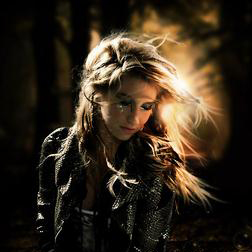 Puedes acceder a una vista preliminar de los arreglos de la partitura de la composición We R Who We R en la parte de abajo. El compositor de We R Who We R es Kesha (también conocido como Ke$ha, Kesha Sebert), Elvis Presley (también conocido como Elvis Aaron, The King of Rock and Roll).
Haz clic en nuestro botón de previsualización

para ver la primera página de We R Who We R. Si ofrecemos una composición para un número diferente de instrumentos, puedes elegir entre ver los arreglos disponibles para un solo instrumento o para todos los instrumentos. Para hacerlo cambia la selección en la casilla emergente "Todos los instrumentos".
¿Te entusiasma uno de los arreglos que tenemos de esta canción y quieres pregonar sus virtudes? En ese caso mueve tu ratón a la sección "Opiniones de clientes", y tras elegir tu nombre de usuario podrás compartir tus reflexiones con los demás usuarios. Te ofrecemos la oportunidad de compartir esta canción con el resto del mundo. Si te apetece hacer saber a los demás lo mucho que has disfrutado al tocar esta canción o arreglo, haz clic en el botón "Share" (compartir) de esta página, y escoge el medio social apropiado que desees utilizar. Ofrecemos la partitura de We R Who We R para 4 instrumentos. Puede elegir entre un total de 1 arreglo arreglo(s) de esta canción.
Haz clic

para arreglos
Haz clic en

para ver un arreglo
We R Who We R Partituras

y

no requieren plugins. Puede imprimir estas partituras una vez


y
necesitan el complemento gratuito Adobe Flash. Debes imprimir las partituras Flash dentro de 7 días.
No hay ningunas opiniones de clientes - Sé el primero en escribir una opinión sobre esta partitura. Para escribir una opinión, haz clic en
Entrar Si no tienes una cuenta, haz clic en Registrarte