The Fire Down Below Partituras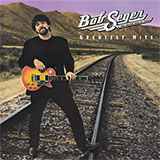 The Fire Down Below partitura de Bob Seger y otros está por debajo. Tenemos 4 arreglos de The Fire Down Below Piano, Voz y Guitarra Partituras y otras instrumentos.
Género: Popular & Folk y Rock
Para ver la partitura haz clic en el botón

al lado del arreglo en el que estás interesado
Haz clic

para arreglos
4 arreglos - Elegir Instrumneto:
Haz clic en

para ver un arreglo
The Fire Down Below Partituras

y

no requieren plugins. Puede imprimir estas partituras una vez


y
necesitan el complemento gratuito Adobe Flash. Debes imprimir las partituras Flash dentro de 7 días.
No hay ningunas opiniones de clientes - Sé el primero en escribir una opinión sobre esta partitura. Para escribir una opinión, haz clic en
Entrar Si no tienes una cuenta, haz clic en Registrarte