Slip To The Void Partituras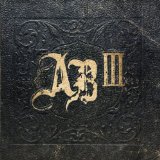 Tienes disponibles en esta página todas las partituras de la composición Slip To The Void. El autor de Slip To The Void es Alter Bridge.
Abajo puedes encontrar todos los arreglos que tenemos disponibles actualmente de Slip To The Void. Puedes previsualizar cualquier arreglo antes de adquirirlo. Para ello, vete a la partitura que quieres ver y haz clic en el botón de previsualización

en esa línea. En más de unaocasión ofrecemos una pieza musical para una variedad de instrumentos. En estos casos podrás elegir ver los arreglos correspondientes a un solo instrumento haciendo clic en la casilla emergente situada junto a "Elegir instrumento" y escogiendo el instrumento para el cual quieras ver los arreglos.
Agradecemos tus opiniones, así que si dispone de un momento para compartir tus reflexiones sobre este Alter Bridge canción o arreglo, o, ya puestos a opinar, sobre cualquier otra canción, deja un comentario breve en la casilla "Opiniones de clientes". Asegúrate de haber iniciado tu sesión. Haz clic en el botón "Share" (compartir) de la derecha para compartir esta página en Twitter y Facebook. También puedes añadir nuestra web mediante el botón de "œLike" (Me gusta) de Facebook en la parte superior de la página. Ofrecemos la partitura de Slip To The Void para 1 Instrumento. Puede elegir entre un total de 1 arreglo arreglo(s) de esta canción.
Haz clic

para arreglos
INSTRUMENTO

NIVEL

GÉNERO

PÁGINAS

VER
PRECIO
Solo Guitarra Tablaturas
Guitarra Tablaturas

Nivel:

Original

 Género:

Metal / Popular & Folk / Rock

Páginas:

13
Haz clic en

para ver un arreglo
Slip To The Void Partituras

y

no requieren plugins. Puede imprimir estas partituras una vez


y
necesitan el complemento gratuito Adobe Flash. Debes imprimir las partituras Flash dentro de 7 días.
No hay ningunas opiniones de clientes - Sé el primero en escribir una opinión sobre esta partitura. Para escribir una opinión, haz clic en
Entrar Si no tienes una cuenta, haz clic en Registrarte