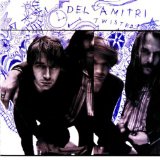 Abajo tienes disponible la partitura de Roll To Me. Roll To Me fue escrita por Justin Currie, Del Amitri.
Debes hacer clic en este botón

para acceder a la vista preliminar de una partitura en concreto. En caso de que solamente quieras ver los arreglos para un instrumento en concreto, elige el instrumento en el que estés interesado en el menú de abajo. Esta opción está solo disponible si hay arreglos musicales para más de un instrumento.
En caso de que quieras dar tu opinión sobre la partitura de Justin Currie, Del Amitri de esta página, haz clic en la pestaña "Opiniones de clientes". Asegúrate de tener iniciada la sesión en tu cuenta, y elige un nombre de usuario para dejar tu comentario, el cual recibiremos con mucho gusto. ¿Te gustaría compartir esta canción con tus amigos? Simplemente haz clic en el botón "Share" (compartir) de esta página, y podrás informar a tus amigos y familia acerca de esta estupenda composición. Tenemos disponible(s) 1 arreglo de esta canción para 4 instrumentos.
Haz clic en

para ver un arreglo
Roll To Me Partituras

y

no requieren plugins. Puede imprimir estas partituras una vez


y
necesitan el complemento gratuito Adobe Flash. Debes imprimir las partituras Flash dentro de 7 días.
No hay ningunas opiniones de clientes - Sé el primero en escribir una opinión sobre esta partitura. Para escribir una opinión, haz clic en
Entrar Si no tienes una cuenta, haz clic en Registrarte