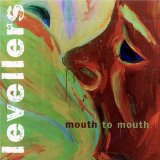 Abajo tienes disponible la partitura de Rain And Snow. Rain And Snow fue escrita por The Levellers, Traditional.
Haz clic en el botón de previsualización

que se encuentra junto a la canción que te interesa para poder ver la partitura de Rain And Snow. Si disponemos de arreglos para más de un instrumento, pero solamente estás interesado en las partituras que tenemos para un instrumento en concreto, haz la selección correspondiente en la sección que está justo debajo de este párrafo.
Nos gustaría animarte a que des tu opinión de cliente sobre la partitura de Rain And Snow. Para hacerlo entra en tu cuenta, o crea una cuenta si aún no la tienes, a continuación elige un nombre de usuario (que será público), y listo. Si tienes una cuenta de Twitter o Facebook, y te quieres informar a tus amigos sobre esta pieza musical, vete al icono "Share" (compartir) y podrás elegir entre distintas plataformas de medios sociales para compartir esta canción. Puedes elegir entre 2 arreglos para 5 instrumentos de la composición Rain And Snow.
Haz clic

para arreglos
2 arreglos - Elegir Instrumneto:
Haz clic en

para ver un arreglo
Rain And Snow Partituras

y

no requieren plugins. Puede imprimir estas partituras una vez


y
necesitan el complemento gratuito Adobe Flash. Debes imprimir las partituras Flash dentro de 7 días.
No hay ningunas opiniones de clientes - Sé el primero en escribir una opinión sobre esta partitura. Para escribir una opinión, haz clic en
Entrar Si no tienes una cuenta, haz clic en Registrarte