Picture Of You Partituras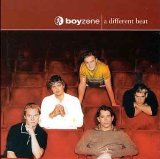 La música de Picture Of You está disponible abajo. Esta pieza musical fue compuesta por Ronan Keating, Boyzone.
Haz clic en el botón de previsualización

que se encuentra junto a la canción que te interesa para poder ver la partitura de Picture Of You. Si disponemos de arreglos para más de un instrumento, pero solamente estás interesado en las partituras que tenemos para un instrumento en concreto, haz la selección correspondiente en la sección que está justo debajo de este párrafo.
Nos encantaría saber los que piensas sobre nuestros arreglos. Simplemente entra en tu cuenta, elige la canción sobre la que quieres opinar, a continuación vete a "Opiniones de clientes" en la página de esa canción, y tras elegir tu nombre de usuario, estarás listo para aportar tu opinión. ¿Quieres contarle a todo el mundo lo buena que es esta canción? Estupendo, simplemente haz clic en el botón "Share" (compartir) y elige entre Facebook, Twitter, email y otras opciones para compartir, y listo. No necesitarás ni haber iniciado la sesión en tu cuenta de Great Scores para poder hacer esto. Picture Of You está disponible para 5 instrumentos. Hay 3 arreglos para elegir.
Haz clic

para arreglos
3 arreglos - Elegir Instrumneto:
Haz clic en

para ver un arreglo
Picture Of You Partituras

y

no requieren plugins. Puede imprimir estas partituras una vez


y
necesitan el complemento gratuito Adobe Flash. Debes imprimir las partituras Flash dentro de 7 días.
No hay ningunas opiniones de clientes - Sé el primero en escribir una opinión sobre esta partitura. Para escribir una opinión, haz clic en
Entrar Si no tienes una cuenta, haz clic en Registrarte