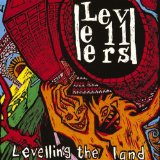 Puedes acceder un poco más abajo en esta página a todas las vistas preliminares disponibles actualmente de los arreglos de Liberty Song clasificados por tipo de instrumento. The Levellers, Charles Heather, Jeremy Cunningham, Jonathan Sevink, Mark Chadwick, Simon Friend es el compositor de Liberty Song.
Se puede ver una vista preliminar de una página de Liberty Song de cada una de las partituras disponibles haciendo clic en este botón

que se encuentra pegado a la partitura correspondiente. La página web mostrará siempre por defecto todas las partituras disponibles para todos los instrumentos (a no ser que hayas hecho una búsqueda relacionada con un instrumento en concreto). Puedes cambiar fácilmente el instrumento para el que estás viendo qué partituras hay disponibles, en la casilla emergente cercana a la opción: "Cambiar de instrumento".
Puedes publicar tus opiniones sobre cualquiera de los arreglos de The Levellers en la página de esta canción. Vete a la pestaña de "Opiniones de clientes" que hay un poco más abajo, asegúrate de tener iniciada la sesión en tu cuenta de Great Scores, y después de elegir un nombre de usuario, que te será asignado permanentemente a partir de ese momento para que puedas comentar lo que pienses, podrás dar tu opinión. No incluyas ningún spam o URL, ya que serán eliminados. Si deseas mandar esta página por email a un amigo, lo puedes hacer fácilmente dándole al botón "Share" (compartir) que hay en esta página. También tienes la opción de publicarla en tu muro de FB, compartirla en tu cuenta de Twitter o utilizar otros medios sociales como Digg, LinkedIn, Delicious y muchos otros. Nuestro catálogo de canciones dispone actualmente de 1 arreglo de Liberty Song. Asimismo, en la actualidad, puedes elegir adquirir arreglos para 1 Instrumento.
Haz clic

para arreglos
INSTRUMENTO

NIVEL

GÉNERO

PÁGINAS

VER
PRECIO
Solo Letras y Acordes
Letras y Acordes

Nivel:

Original

 Género:

Rock

Páginas:

2
Haz clic en

para ver un arreglo
Liberty Song Partituras

y

no requieren plugins. Puede imprimir estas partituras una vez


y
necesitan el complemento gratuito Adobe Flash. Debes imprimir las partituras Flash dentro de 7 días.
No hay ningunas opiniones de clientes - Sé el primero en escribir una opinión sobre esta partitura. Para escribir una opinión, haz clic en
Entrar Si no tienes una cuenta, haz clic en Registrarte