It's Up To You Now Partituras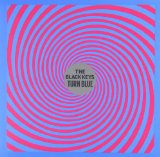 Un poco más abajo puedes acceder a las vistas preliminares que disponemos actualmente de la partitura de la canción It's Up To You Now. It's Up To You Now fue escrita por The Black Keys.
Se puede ver una vista preliminar de una página de It's Up To You Now de cada una de las partituras disponibles haciendo clic en este botón

que se encuentra pegado a la partitura correspondiente. Puedes modificar fácilmente tu selección de instrumento para el que quieres ver qué partituras que hay disponibles. Solo debes cambiar el instrumento seleccionado (la opción por defecto es "Todos los instrumentos") en la casilla emergente cercana a la opción: "Elegir instrumento".
¿Te ha gustado especialmente el arreglo de una partitura? Si es así, ¿por qué no compartir tu opinión haciendo clic en la pestaña "Opiniones de clientes"? Para ello, simplemente elige un nombre de usuario, y estarás listo para publicar tus opiniones sobre nuestra música. ¿Eres un ávido usuario de medios sociales como LinkedIn, Twitter, Facebook o Digg? Si es así, puedes compartir esta página en la cuenta del medio social que elijas, haciendo clic en el botón "Share" (compartir). Actualmente puedes elegir entre 1 arreglo de It's Up To You Now. De entre ese total de partituras actualmente hay disponible(s) 1 Instrumento.
Haz clic

para arreglos
INSTRUMENTO

NIVEL

GÉNERO

PÁGINAS

VER
PRECIO
Solo Guitarra Tablaturas
Guitarra Tablaturas

Nivel:

Original

 Género:

Rock / Popular & Folk

Páginas:

9
Haz clic en

para ver un arreglo
It's Up To You Now Partituras

y

no requieren plugins. Puede imprimir estas partituras una vez


y
necesitan el complemento gratuito Adobe Flash. Debes imprimir las partituras Flash dentro de 7 días.
No hay ningunas opiniones de clientes - Sé el primero en escribir una opinión sobre esta partitura. Para escribir una opinión, haz clic en
Entrar Si no tienes una cuenta, haz clic en Registrarte