Azure-Te (Paris Blues) Partituras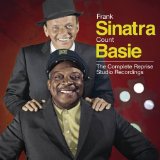 Artista:
George Shearing
,
Bill Davis
,
Karrin Allyson
,
Frank Sinatra
(también conocido como Francis Albert Sinatra, Chairman of the Board, La Voz, Ol' Blue Eyes, Swoonatra, The Sultan of Swoon, The Voice)
Escritores:
Bill Davis
,
Don Wolf
Lyricist:
Don Wolf
Un poco más abajo puedes acceder a las vistas preliminares que disponemos actualmente de la partitura de la canción Azure-Te (Paris Blues). Bill Davis, Don Wolf es el compositor de Azure-Te (Paris Blues).
Si quieres ver una vista preliminar de una página de Azure-Te (Paris Blues), haz clic en este botón de previsualización

y podrás acceder al arreglo que quieres ver. Una vez de que hayas visto la partitura, cierra la ventana emergente, y podrás elegir ver otro arreglo de Azure-Te (Paris Blues) para tomar así la decisión de compra más adecuada. La página web mostrará siempre por defecto todas las partituras disponibles para todos los instrumentos (a no ser que hayas hecho una búsqueda relacionada con un instrumento en concreto). Puedes cambiar fácilmente el instrumento para el que estás viendo qué partituras hay disponibles, en la casilla emergente cercana a la opción: "Cambiar de instrumento".
¿Te ha gustado especialmente el arreglo de una partitura? Si es así, ¿por qué no compartir tu opinión haciendo clic en la pestaña "Opiniones de clientes"? Para ello, simplemente elige un nombre de usuario, y estarás listo para publicar tus opiniones sobre nuestra música. Si deseas mandar esta página por email a un amigo, lo puedes hacer fácilmente dándole al botón "Share" (compartir) que hay en esta página. También tienes la opción de publicarla en tu muro de FB, compartirla en tu cuenta de Twitter o utilizar otros medios sociales como Digg, LinkedIn, Delicious y muchos otros. Actualmente puedes elegir entre 7 arreglos de Azure-Te (Paris Blues). De entre ese total de partituras actualmente hay disponible(s) 6 instrumentos.
Haz clic

para arreglos
7 arreglos - Elegir Instrumneto:
Haz clic en

para ver un arreglo
Azure-Te (Paris Blues) Partituras

y

no requieren plugins. Puede imprimir estas partituras una vez


y
necesitan el complemento gratuito Adobe Flash. Debes imprimir las partituras Flash dentro de 7 días.
No hay ningunas opiniones de clientes - Sé el primero en escribir una opinión sobre esta partitura. Para escribir una opinión, haz clic en
Entrar Si no tienes una cuenta, haz clic en Registrarte