Any Way You Want It (Journey) Partituras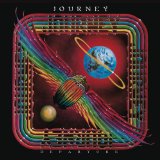 Puedes adquirir abajo la partitura de la canción Any Way You Want It. El compositor de Any Way You Want It es Journey, Rock Of Ages (Musical).
Abajo puedes encontrar todos los arreglos que tenemos disponibles actualmente de Any Way You Want It. Puedes previsualizar cualquier arreglo antes de adquirirlo. Para ello, vete a la partitura que quieres ver y haz clic en el botón de previsualización

en esa línea. En más de unaocasión ofrecemos una pieza musical para una variedad de instrumentos. En estos casos podrás elegir ver los arreglos correspondientes a un solo instrumento haciendo clic en la casilla emergente situada junto a "Elegir instrumento" y escogiendo el instrumento para el cual quieras ver los arreglos.
Abajo tenemos una pestaña de "Opiniones de clientes" donde puedes comentar lo que piensas a cerca de la canción de Journey, Rock Of Ages (Musical) . Simplemente haz clic en ella y podrás ver las opiniones de otros clientes o aportar la tuya. Lo único que necesitas es elegir un nombre de usuario (uno que no haya sido ya elegido "te avisaremos si esto ocurre"), y estarás listo para publicar tu opinión. Te ofrecemos la oportunidad de compartir esta canción con el resto del mundo. Si te apetece hacer saber a los demás lo mucho que has disfrutado al tocar esta canción o arreglo, haz clic en el botón "Share" (compartir) de esta página, y escoge el medio social apropiado que desees utilizar. Nuestro catálogo dispone de 4 arreglos de Any Way You Want It, disponibles para ser adquiridos para 5 instrumentos.
Canciones con el mismo título
This song appears in these medleys
4 arreglos - Elegir Instrumneto:
Haz clic en

para ver un arreglo
Any Way You Want It (Journey) Partituras

y

no requieren plugins. Puede imprimir estas partituras una vez


y
necesitan el complemento gratuito Adobe Flash. Debes imprimir las partituras Flash dentro de 7 días.
No hay ningunas opiniones de clientes - Sé el primero en escribir una opinión sobre esta partitura. Para escribir una opinión, haz clic en
Entrar Si no tienes una cuenta, haz clic en Registrarte
Cesta