A Day In The Life Partituras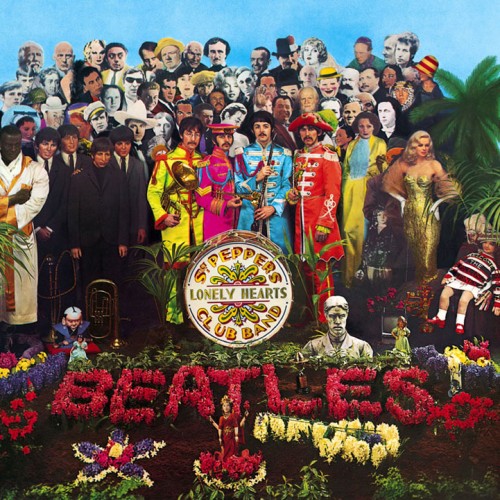 Artista:
The Beatles
(también conocido como The Fab Four)
,
Jeff Beck
,
John L. "Wes" Montgomery
,
Paul McCartney
(Sir James Paul McCartney, The Fireman)
,
John Lennon
(John Ono Lennon, John Winston Lennon)
Escritores:
The Beatles
,
Jeff Beck
,
Phillip Keveren
,
Paul McCartney
,
John Lennon
Puedes ver nuestros arreglos de A Day In The Life abajo. Esta canción fue compuesta por The Beatles, Jeff Beck, Phillip Keveren, Paul McCartney, John Lennon.
Para ver una partitura antes de adquirirla, y para escuchar un breve extracto de audio , haz clic en este icono

 que está pegado a la partitura que te gustaría ver. Si solo quieres ver las partituras que hay disponibles para un instrumento, elige el instrumento que quieres previsualizar en la casilla desplegable que hay un poco más abajo. Esto se podrá hacer solamente cuando ofrezcamos este arreglo para más de un instrumento.
Nos gustaría animarte a que des tu opinión de cliente sobre la partitura de A Day In The Life. Para hacerlo entra en tu cuenta, o crea una cuenta si aún no la tienes, a continuación elige un nombre de usuario (que será público), y listo. ¿Quieres hacer llegar a tus colegas esta pieza o arreglo? En ese caso, haz clic en el botón "Share" (compartir) y escoge cómo quieres compartir esta página. Tenemos disponible(s) 34 arreglos de esta canción para 21 instrumentos.
Haz clic

para arreglos
34 arreglos - Elegir Instrumneto:
Haz clic en

para ver un arreglo
A Day In The Life Partituras

y

no requieren plugins. Puede imprimir estas partituras una vez


y
necesitan el complemento gratuito Adobe Flash. Debes imprimir las partituras Flash dentro de 7 días.
No hay ningunas opiniones de clientes - Sé el primero en escribir una opinión sobre esta partitura. Para escribir una opinión, haz clic en
Entrar Si no tienes una cuenta, haz clic en Registrarte