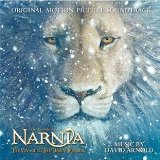 Tienes disponibles en esta página todas las partituras de la composición 1st Sword. El compositor de 1st Sword es David Arnold, The Chronicles Of Narnia: The Voyage Of The Dawn Treader (Movie).
Lo bueno que tiene Great Scores es que te permite previsualizar todos los arreglos disponibles de una canción antes de adquirirlos. Esto te permite elegir la mejor opción que se ajuste a tu aptitud musical y estilo de tocar, ya seas un principiante en tu instrumento o tengas un nivel avanzado. Simplemente haz clic en las dos corcheas

 (nuestro botón de previsualización) para ver las partituras individuales. Cierra esta partitura y haz clic en otra para ver un arreglo diferente de 1st Sword. Puede que esta composición esté disponible para más de un instrumento. En ese caso puedes elegir ver solo los arreglos correspondientes a un instrumento. Lo puedes hacer cambiando el instrumento en el menú desplegable "Instrumento". Puedes volver a cambiar esta selección fácilmente.
Abajo tenemos una pestaña de "Opiniones de clientes" donde puedes comentar lo que piensas a cerca de la canción de David Arnold, The Chronicles Of Narnia: The Voyage Of The Dawn Treader (Movie) . Simplemente haz clic en ella y podrás ver las opiniones de otros clientes o aportar la tuya. Lo único que necesitas es elegir un nombre de usuario (uno que no haya sido ya elegido "te avisaremos si esto ocurre"), y estarás listo para publicar tu opinión. ¿Te ha molado esta pieza musical? ¿Te gustaría que los demás supieran lo mucho que has disfrutado al tocar esta canción? En ese caso, simplemente haz clic en el botón "Share" (compartir) y podrás elegir entre distintas opciones para compartir. Nuestra base de datos tiene actualmente 1 arreglo de 1st Sword para 1 Instrumento.
INSTRUMENTO

NIVEL

GÉNERO

PÁGINAS

VER
PRECIO
Solo Piano
Piano

Nivel:

Original

 Género:

Rock / Popular & Folk

Páginas:

2
Haz clic en

para ver un arreglo
1st Sword Partituras

y

no requieren plugins. Puede imprimir estas partituras una vez


y
necesitan el complemento gratuito Adobe Flash. Debes imprimir las partituras Flash dentro de 7 días.
No hay ningunas opiniones de clientes - Sé el primero en escribir una opinión sobre esta partitura. Para escribir una opinión, haz clic en
Entrar Si no tienes una cuenta, haz clic en Registrarte