100 Years Of Solitude Partituras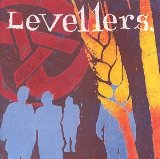 Los arreglos de la partitura de 100 Years Of Solitude están abajo. 100 Years Of Solitude fue compuesta por The Levellers.
Se puede ver una vista preliminar de una página de 100 Years Of Solitude de cada una de las partituras disponibles haciendo clic en este botón

que se encuentra pegado a la partitura correspondiente. Puedes modificar fácilmente tu selección de instrumento para el que quieres ver qué partituras que hay disponibles. Solo debes cambiar el instrumento seleccionado (la opción por defecto es "Todos los instrumentos") en la casilla emergente cercana a la opción: "Elegir instrumento".
¿Has adquirido alguno de los arreglos de 100 Years Of Solitude, y te gustaría dejar un comentario sobre él? En ese caso, haz clic en la casilla "Opiniones de clientes" de abajo y podrás aportar tu opinión de cliente acerca de cualquier partitura de The Levellers en esta página. Deberás elegir un nombre de usuario y tener iniciada la sesión en tu cuenta de Great Scores, pero una vez de que lo hayas hecho, podrás dejar tu comentario sobre la partitura en esta página. ¿Te gustaría compartir esta composición en tu muro de Facebook o en tu página de Twitter? En ese caso, lo único que debes hacer es darle al botón "Share" (compartir), y elegir la aplicación de medios sociales que desees utilizar para compartir la página de esta canción. Actualmente tenemos 1 arreglo disponible(s) de 100 Years Of Solitude. Además ofrecemos arreglos de esta composición para 1 Instrumento.
Haz clic

para arreglos
INSTRUMENTO

NIVEL

GÉNERO

PÁGINAS

VER
PRECIO
Solo Letras y Acordes
Letras y Acordes

Nivel:

Original

 Género:

Popular & Folk / Rock

Páginas:

2
Haz clic en

para ver un arreglo
100 Years Of Solitude Partituras

y

no requieren plugins. Puede imprimir estas partituras una vez
No hay ningunas opiniones de clientes - Sé el primero en escribir una opinión sobre esta partitura. Para escribir una opinión, haz clic en
Entrar Si no tienes una cuenta, haz clic en Registrarte