100 Ways To Hate Partituras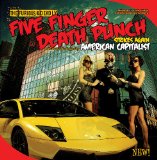 En esta página puedes ver todas las vistas preliminares de los arreglos de la partitura de 100 Ways To Hate. Five Finger Death Punch es el autor de 100 Ways To Hate.
Si quieres ver una vista preliminar de una página de 100 Ways To Hate, haz clic en este botón de previsualización

y podrás acceder al arreglo que quieres ver. Una vez de que hayas visto la partitura, cierra la ventana emergente, y podrás elegir ver otro arreglo de 100 Ways To Hate para tomar así la decisión de compra más adecuada. En la sección "Elegir instrumento" encima de donde están todas nuestras partituras disponibles para esta pieza, puedes escoger entre ver todos los instrumentos disponibles para 100 Ways To Hate o uno en concreto.
¿Has adquirido alguno de los arreglos de 100 Ways To Hate, y te gustaría dejar un comentario sobre él? En ese caso, haz clic en la casilla "Opiniones de clientes" de abajo y podrás aportar tu opinión de cliente acerca de cualquier partitura de Five Finger Death Punch en esta página. Deberás elegir un nombre de usuario y tener iniciada la sesión en tu cuenta de Great Scores, pero una vez de que lo hayas hecho, podrás dejar tu comentario sobre la partitura en esta página. ¿Eres un gurú de las redes sociales y experto en Internet? Si es así, ¿te animas a publicar esta página en tu cuenta de Twitter o Facebook utilizando el botón "Share" (compartir)? También puedes compartir esta página utilizando tu email u otros medios sociales. Generalmente ofrecemos canciones que han sido adaptadas para diferentes instrumentos. También ofrecemos generalmente una variedad de arreglos, para que puedas disponer de una oferta musical más amplia. En el caso de 100 Ways To Hate tenemos 1 arreglo para 1 Instrumento.
Haz clic

para arreglos
INSTRUMENTO

NIVEL

GÉNERO

PÁGINAS

VER
PRECIO
Solo Guitarra Tablaturas
Guitarra Tablaturas

Nivel:

Original

 Género:

Metal / Popular & Folk / Rock

Páginas:

6
Haz clic en

para ver un arreglo
100 Ways To Hate Partituras

y

no requieren plugins. Puede imprimir estas partituras una vez


y
necesitan el complemento gratuito Adobe Flash. Debes imprimir las partituras Flash dentro de 7 días.
No hay ningunas opiniones de clientes - Sé el primero en escribir una opinión sobre esta partitura. Para escribir una opinión, haz clic en
Entrar Si no tienes una cuenta, haz clic en Registrarte