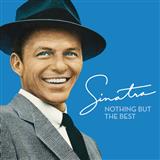 Künstler:
Robbie Williams
,
Nicole Kidman
,
Nancy Sinatra
,
C. Carson Parks
(auch bekannt als Clarence)
,
Frank Sinatra
(Francis Albert Sinatra, Chairman of the Board, La Voz, Ol' Blue Eyes, Swoonatra, The Sultan of Swoon, The Voice)
,
Elvis Presley
(Elvis Aaron, The King of Rock and Roll)
,
Michael Bublé
(Michael Steven)
Verfasser:
Nicole Kidman
,
Robbie Williams
,
Frank & Nancy Sinatra
,
Gitika Partington
,
C. Carson Parks
,
Nancy Sinatra
,
Frank Sinatra
Weiter unten ist das Notenblatt für Somethin' Stupid noten. Dieses Stück wurde von Nicole Kidman, Robbie Williams, Frank & Nancy Sinatra, Gitika Partington, C. Carson Parks, Nancy Sinatra, Frank Sinatra geschrieben.
Um ein Notenblatt vor dem Kauf zu betrachten und ein kurzes Demo zu hören, klicken Sie bitte auf das Symbol neben dem Stück das Sie hören möchten. Wollen Sie nur die Arrangements für ein bestimmtes Instrument sehen, dann wählen Sie bitte das gewünschte Instrument im Menü weiter unten. Diese Wahl kann nur getätigt werden, wenn die Noten für Arrangements für mehr als ein Instrument vorhanden sind.
Wir würden es sehr schätzen, Ihre Meinung über unsere Arrangements zu hören. Loggen Sie sich einfach in Ihr Konto ein, wählen Sie das Lied über das Sie einen Kommentar abgeben möchten, dann gehen Sie auf "Kundenrezensionen" auf der Liedseite, und nachdem Sie einen Benutzernamen gewählt haben können Sie loslegen. Möchten Sie die ganze Welt über diesen großartigen Titel informieren? Toll - klicken Sie einfach auf den "Share"-Knopf und wählen Sie unter Facebook, Twitter, Email oder anderen Mitteilungsmöglichkeiten aus. Sie brauchen hierfür nicht einmal in Ihr Great Scores Konto eingeloggt sein. Wir haben 28 Arrangements dieses Liedes für 14 Musikinstrumente verfügbar.
Klicke

für Arrangements
28 Arrangements - Instrument:
Klicken Sie auf

um ein Arrangement zu betrachten
Somethin' Stupid Noten

und

benötigen kein Plugin. Diese können einmal ausgedruckt werden.


und
benötigen Adobe Flash. Diese Arrangements müssen innerhalb von 7 Tagen gedruckt werden.
Es gibt keine Rezensionen - Sie können gerne die erste Rezension erstellen. Sie müssen sich hierfür zunächst
Anmelden Sollten Sie kein Konto haben, müssen Sie sich zunächst Registrieren