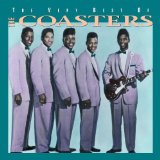 Künstler:
The Hollies
,
The Coasters
,
Mike Stoller
,
Sly & The Family Stone
,
Leiber And Stoller
,
The Beatles
(Band)
(auch bekannt als The Fab Four)
,
Elvis Presley
(Elvis Aaron, The King of Rock and Roll)
,
Jerry Leiber
Verfasser:
Mike Stoller
,
The Coasters
,
Leiber And Stoller
,
The Beatles
(Band)
,
Jerry Leiber
Die Musik für Searchin' ist weiter unten verfügbar. Dieses Stück wurde von Mike Stoller, The Coasters, Leiber And Stoller, The Beatles (Band), Jerry Leiber geschrieben.
Sie können die erste Seite von Searchin' vor dem Einkauf betrachten, indem Sie auf den Vorschau-Knopf

 klicken, das sich neben dem Arrangement, das Sie betrachten möchten, befindet. Die meisten bieten auch ein kurzes Audio-Demo an und die Möglichkeit ein Stück zu transponieren und das Melodieinstrument zu ändern. Möchten Sie nur unsere verfügbaren Arrangements für ein Instrument sehen (zum Beispiel: Klavier)? Wählen Sie in diesem Fall das Instrument (z.B.: Klavier) im Menü weiter unten unmittelbar oberhalb der einsehbaren Noten.
Wir möchten Sie ermutigen einen Kundenkommentar über die Noten zu Searchin' abzugeben. Dazu loggen Sie sich ein, eröffnen ein Konto falls Sie noch keines haben, danach wählen Sie einen Benutzernamen (der für alle sichtbar ist) und dann fangen Sie an. Möchten Sie die ganze Welt über diesen großartigen Titel informieren? Toll - klicken Sie einfach auf den "Share"-Knopf und wählen Sie unter Facebook, Twitter, Email oder anderen Mitteilungsmöglichkeiten aus. Sie brauchen hierfür nicht einmal in Ihr Great Scores Konto eingeloggt sein. Zur Zeit bieten wir 8 Arrangements> des Liedes Searchin' für 8 Musikinstrumente an.
Klicke

für Arrangements
8 Arrangements - Instrument:
Klicken Sie auf

um ein Arrangement zu betrachten
Searchin' Noten

und

benötigen kein Plugin. Diese können einmal ausgedruckt werden.
Es gibt keine Rezensionen - Sie können gerne die erste Rezension erstellen. Sie müssen sich hierfür zunächst
Anmelden Sollten Sie kein Konto haben, müssen Sie sich zunächst Registrieren