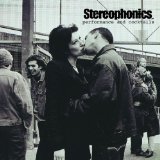 Alle verfügbaren Noten für Roll Up And Shine sehen Sie im Abschnitt weiter unten. Dieses Stück wurde von Stereophonics, Kelly Jones, Richard Jones, Stuart Cable geschrieben.
Um das Notenblatt für Roll Up And Shine zu sehen, klicken Sie bitte auf den Vorschauknopf

neben den Noten, die Sie interessieren. Wenn wir Arrangements für eine Vielzahl von Instrumenten haben, Sie aber nur die Noten für ein bestimmtes Instrument sehen möchten, dann ändern Sie bitte Ihre Wahl dementsprechend in Abschnitt unterhalb dieses Paragrafen.
Wünschen Sie einen Kommentar für eines unserer Stücke abzugeben, dann gehen Sie zur Sektion "Kundenrezensionen" und geben Ihre Meinung dort wieder. Wenn Sie ein Twitter oder Facebook Konto haben, und sie Ihren Freunden über dieses Musikstück berichten möchten, dann klicken Sie bitte auf den Knopf "Share", wo sie unter verschiedenen sozialen Medienplattformen auswählen können, um dieses Lied zu empfehlen. Wir haben 2 Arrangements dieses Liedes für 2 Musikinstrumente verfügbar.
Klicke

für Arrangements
2 Arrangements - Instrument:
INSTRUMENT

LEVEL

STIL

SEITEN

VORSCHAU
PREIS
Solo Gitarren-Tabs
Gitarren-Tabs

Level:

Original

 Stil:

Rock

Seiten:

6

Solo Text und Akkorde
Text und Akkorde

Level:

Original

 Stil:

Rock

Seiten:

2
Klicken Sie auf

um ein Arrangement zu betrachten
Roll Up And Shine Noten

und

benötigen kein Plugin. Diese können einmal ausgedruckt werden.


und
benötigen Adobe Flash. Diese Arrangements müssen innerhalb von 7 Tagen gedruckt werden.
Es gibt keine Rezensionen - Sie können gerne die erste Rezension erstellen. Sie müssen sich hierfür zunächst
Anmelden Sollten Sie kein Konto haben, müssen Sie sich zunächst Registrieren