Rockin' To The Beat Noten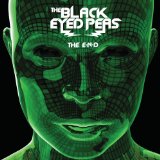 Alle unsere verfügbaren Noten für die Komposition von Rockin' To The Beat sind auf dieser Seite dargestellt. Der Komponist von Rockin' To The Beat ist The Black Eyed Peas.
Klicken Sie auf unseren Vorschauknopf

, um die erste Seite von Rockin' To The Beat zu sehen. Es kann sein, dass wir die Komposition für eine Anzahl verschiedener Instrumente anbieten. In diesem Fall können Sie entscheiden, nur die verfügbaren Arrangements für ein Instrument zu betrachten. Tun Sie das, indem Sie die Wahl des Instruments im mit "Alle Instrumente" betitelten Menü ändern. Sie können diese Wahl leicht wieder ändern.
Wir schätzen Ihre Meinung. Wenn Sie einen Moment Zeit haben uns Ihre Gedanken über das Lied oder Arrangement von The Black Eyed Peas oder ein anderes Stück mitzuteilen, dann hinterlassen Sie bitte Ihre Meinung im Kästchen, das mit "Kundenrezensionen" markiert ist. Stellen Sie vorher sicher, dass Sie eingeloggt sind. Gefällt Ihnen dieses Musikstück? Möchten Sie andere wissen lassen wie viel Freude Sie beim Spielen dieses Titels haben? Dann klicken Sie einfach auf den "Share"-Knopf und Sie können aus einer Anzahl von Mitteilungsmöglichkeiten auswählen. Zur Zeit hat unsere Datenbank 1 Arrangement von Rockin' To The Beat für 4 Musikinstrumente.
Klicke

für Arrangements
Klicken Sie auf

um ein Arrangement zu betrachten
Rockin' To The Beat Noten

und

benötigen kein Plugin. Diese können einmal ausgedruckt werden.


und
benötigen Adobe Flash. Diese Arrangements müssen innerhalb von 7 Tagen gedruckt werden.
Es gibt keine Rezensionen - Sie können gerne die erste Rezension erstellen. Sie müssen sich hierfür zunächst
Anmelden Sollten Sie kein Konto haben, müssen Sie sich zunächst Registrieren