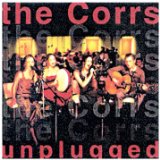 Weiter unten ist das Notenblatt für Queen Of Hollywood noten. Dieses Stück wurde von The Corrs, Andrea Corr, Caroline Corr, Dane Deviller, Glen Ballard, Jim Corr, Sean Hosein, Sharon Corr geschrieben.
Um das Notenblatt für Queen Of Hollywood zu sehen, klicken Sie bitte auf den Vorschauknopf

neben den Noten, die Sie interessieren. Möchten Sie nur unsere verfügbaren Arrangements für ein Instrument sehen (zum Beispiel: Klavier)? Wählen Sie in diesem Fall das Instrument (z.B.: Klavier) im Menü weiter unten unmittelbar oberhalb der einsehbaren Noten.
Wir möchten Sie ermutigen einen Kundenkommentar über die Noten zu Queen Of Hollywood abzugeben. Dazu loggen Sie sich ein, eröffnen ein Konto falls Sie noch keines haben, danach wählen Sie einen Benutzernamen (der für alle sichtbar ist) und dann fangen Sie an. Möchten Sie diesen Titel Ihren Freunden empfehlen? Dann klicken Sie einfach auf den Knopf "Share" auf dieser Seite und sie können Ihren Freunden und der Familie über dieses Musikstück berichten. Sie können aus 3 Arrangements für 5 Musikinstrumente der Komposition Queen Of Hollywood wählen.
Klicke

für Arrangements
3 Arrangements - Instrument:
Klicken Sie auf

um ein Arrangement zu betrachten
Queen Of Hollywood Noten

und

benötigen kein Plugin. Diese können einmal ausgedruckt werden.


und
benötigen Adobe Flash. Diese Arrangements müssen innerhalb von 7 Tagen gedruckt werden.
Es gibt keine Rezensionen - Sie können gerne die erste Rezension erstellen. Sie müssen sich hierfür zunächst
Anmelden Sollten Sie kein Konto haben, müssen Sie sich zunächst Registrieren
Warenkorb
Ihr Warenkorb ist leer

Währung:

USD

Ändern