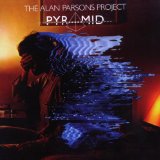 Alle unsere verfügbaren Noten für die Komposition von Pyramania sind auf dieser Seite dargestellt. Der Autor von Pyramania ist The Alan Parsons Project.
Das Großartige an Great Scores ist, dass Sie alle verfügbaren Arrangements eines Liedes vor dem Kaufen betrachten können. Somit können Sie die beste Wahl entsprechend Ihrer Spielfähigkeit und Ihres Spielstiles treffen, sei es Sie sind Anfänger auf Ihrem Instrument oder Sie befinden sich auf einem fortgeschrittenem Spielniveau. Klicken Sie einfach auf die zwei Achtelnoten

(unser Vorschauknopf), um ein bestimmtes Stück zu sehen. Falls wir Kompositionen für eine Anzahl verschiedener Instrumente anbieten, können Sie entscheiden, die verfügbaren Arrangements für nur ein oder alle Instrumente zu betrachten. Hierzu ändern Sie Ihre Wahl im Dropdown-Listenfeld mit der Markierung "Alle Instrumente".
Wir schätzen Ihre Meinung. Wenn Sie einen Moment Zeit haben uns Ihre Gedanken über das Lied oder Arrangement von The Alan Parsons Project oder ein anderes Stück mitzuteilen, dann hinterlassen Sie bitte Ihre Meinung im Kästchen, das mit "Kundenrezensionen" markiert ist. Stellen Sie vorher sicher, dass Sie eingeloggt sind. Wir bieten die Möglichkeit an, dieses Lied der ganzen Welt zu empfehlen. Wenn Sie Lust haben, anderen mitzuteilen wie viel Spass Sie haben dieses Arrangement zu spielen, dann klicken Sie auf den "Share"-Knopf und wählen Sie das geeignete soziale Mitteilungsmedium, das Sie benutzen möchten. Wir bieten die Musiknoten für Pyramania für 4 Musikinstrumente an. Insgesamt enthält unsere Auswahl an Musiknoten für dieses Lied 1 Arrangement bereit.
Klicke

für Arrangements
Klicken Sie auf

um ein Arrangement zu betrachten
Pyramania Noten

und

benötigen kein Plugin. Diese können einmal ausgedruckt werden.


und
benötigen Adobe Flash. Diese Arrangements müssen innerhalb von 7 Tagen gedruckt werden.
Es gibt keine Rezensionen - Sie können gerne die erste Rezension erstellen. Sie müssen sich hierfür zunächst
Anmelden Sollten Sie kein Konto haben, müssen Sie sich zunächst Registrieren